archive: Using the WiiMote for Finger Tracking
Posted on Monday, November 12 @ 16:37:00 CET by julian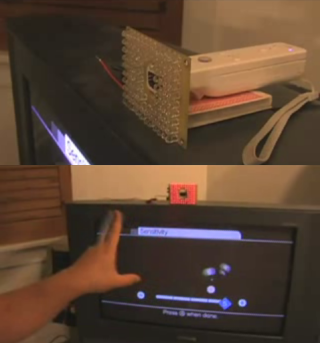 Using a little reflective tape, an array of LEDs and a WiiMote the author of this neat hack has managed to acheive relatively robust finger-end tracking. With a glove made of this reflective tape/surface and some clever coding I'm sure things could become even more interesting..

Great work. Thanks to Chris for pointing us to it.