theory: Archive of the Empyre Politics and Art In Computer Games discussion
Posted on Wednesday, May 24 @ 03:55:16 CEST by rebecca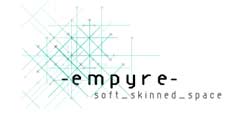 The Empyre email discussion list held a provacative one month forum in July 2004 about the topic of Politics and Art in Computer Games. Guests were Radwan Kasmiya, Kipper, Rafael Fajardo, Brody Condon, Eddo Stern, and Peter Brinson.

You can find the archive here.