tech: Interactive Fiction Engine Seeks Loving Parents.
Posted on Thursday, January 05 @ 23:31:59 CET by julian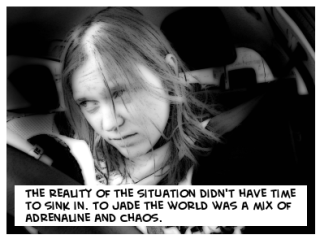 From my sentimental perspective, 'Interactive Fiction' never did get better than Ian Livingstone's Deathtrap Dungeon; there was enough suspense between those two covers to hang a Neutral-Evil Ice-Basilisk by it's very sharp toenails. The 'Apotheosis Engine' however summons Interactive Fiction in a digital form, and was developed as part of comp-sci coursework on object-oriented programming. While they aren't shipping their demo/prototype, the team have posted a breakdown of their trials and tribulations developing the game, which makes for an interesting read in itself.

Of note is that they are looking for people to 'revive' the project. If interactive fiction is your game and you're handy with Java, then this little engine could form the basis of a fine project. The Apotheosis Engine already sports an API, scripting interface and game editor.