theory: Juul's 'Half-real' hits the shelves.
Posted on Tuesday, November 29 @ 01:43:51 CET by julian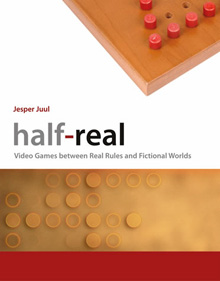 Jesper Juul is widely known as a strong and original voice in the emerging field of videogame theory; unlike many of his peers, Juul's writing exhibits an immediate understanding of the game development process, an understanding that pervades as a pragmatic and structural sense in his writings.

For this restless reader it's refreshing to come across theory immediately applicable to the design process... Half-Real is in the mail.