Ogre3D 1.0.3 released.
Posted on Thursday, July 14 @ 18:48:58 CEST by julian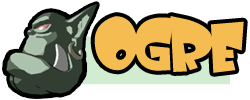 .. and what a changelog it is, albeit largely a bugsquashing / maintenance release.

For those of you not in the know, Ogre3D is a commercial grade open-source 3D engine designed for use in games. It has a very capable Python API, GLSL shader support, bezier and LOD meshes. Ogre3D has an asset pipeline that supports a variety of packages from Blender to 3DSMax. It sports a sensible object oriented interface independent of 3D implementation. It's true, I copied that last sentence from the feature page.

For those that don't know, or care, what all of that means, click here.