theory: Archive of the Empyre Politics and Art In Computer Games discussion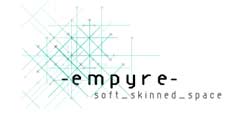 The Empyre email discussion list held a provacative one month forum in July 2004 about the topic of Politics and Art in Computer Games. Guests were Radwan Kasmiya, Kipper, Rafael Fajardo, Brody Condon, Eddo Stern, and Peter Brinson.

You can find the archive here.


theory: Digra - Digital Games and Research Laboratory

You can join the digra-announce list to get occasional updates on the association process, or the gamesnetwork list (the general agenda discussion list) to actively take part in the definition of the research field and its key issues: To subscribe to the lists: send message with EITHER 'subscribe digra-announce' OR 'subscribe gamesnetwork' to address listserv@uta.fi http://www.digra.org

There isn't content right now for this block.