Paper: Avatars and the Invisible Omniscience
Posted on Monday, February 11 @ 04:08:24 CET by christo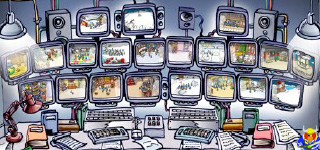 My Masters research project is officially complete and passed. If you're studying virtual worlds, surveillance, or art as proposition than grab yourselves a copy and go crazy (I know I did). Many thanks to the Selectparks team for their support and encouragement over the past few years - it's been a great trip, and a privilege to be associated with such fine minds. Thanks also to the 500+ gamers who took time to fill out my questionnaire and help focus attention where it was needed. You all rock.
I'll be posting links to the associated artworks soon.