theory: Ebert vs Barker: Videogames are not 'High Art'.
Posted on Tuesday, July 24 @ 14:52:36 CEST by julian


Says Ebert:

Barker is right that we can debate art forever. I mentioned that a Campbell's soup could be art. I was imprecise. Actually, it is Andy Warhol's painting of the label that is art. Would Warhol have considered Clive Barker's video game "Undying" as art? Certainly. He would have kept it in its shrink-wrapped box, placed it inside a Plexiglas display case, mounted it on a pedestal, and labeled it "Video Game."

Wait.. I'm confused. Do you mean something like this?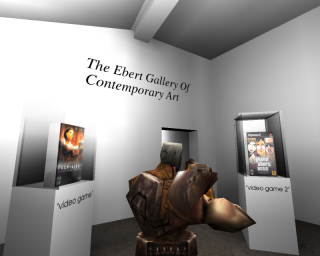 Ebert, I think you need to get out more.