hello: Little Big Good.
Posted on Saturday, July 14 @ 11:21:39 CEST by julian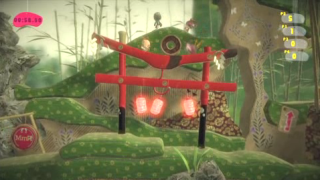 At the expense of sounding like an ad, this E3 trailer of Little Big Planet has me twitching in the direction of my wallet. Perhaps it's time to cave-in and buy that lounge-invader they call PS3 afterall.

I had no idea the collaborative level editing would be quite so loose.. I wonder if it's possible to distribute levels/maps?