hello: Character Design Festival Deadline October 18
Posted on Tuesday, September 06 @ 10:58:19 CEST by rebecca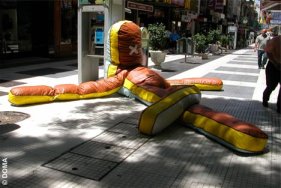 A festival of contemporary character design in animation, motion graphics and music visuals is now calling for submissions.

http://www.pictoplasma.com/motion/

Domo Xanita

The Pictoplasma archives began in 1999 as an extensive inventory, collection and showcase of contemporary character design. With the countless images collected in its archives, through publications, exhibitions, installations and the bianual conference, Pictoplasma examines the vast array of possibilities that characters offer as signs of an independent graphical language.