archive: Darwinia: so good it hurts my feelings.
Posted on Wednesday, March 23 @ 19:54:34 CET by julian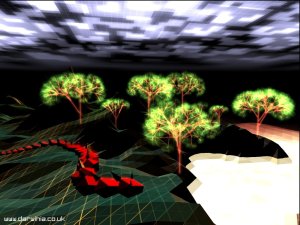 Talk about lush, the design in this little independent production needs to be played to be appreciated. The Darwinia universe isn't explained away in a conclusionist, homogenous logic; rather it's a dreamy pixelated nightmare cross-pollinated by several genres of play and aesthetic.

Some very interesting texture work here also, alongside an innovative gui using 'gestures' as a command interface. Demo's for Linux and Windows here.

More of that please.